---
As Chief Executive Officer and Founder of Axiom Real-Time Metrics, Andrew Schachter provides the visionary leadership integral to the company's more than 15 years of eClinical technology and services success.
The pairing of his expertise and deep knowledge of clinical research with his passion for user friendly technology and end user engagement has been critical to Axiom's growth into a recognized innovator and leader in the eClinical solutions space.
Andrew founded Axiom in 2001, launching the company with a focus on registries and working with global clients including Roche, Takeda and Astellas. By 2003, the technology had evolved to a full registry and EDC offering with clients from start-ups to big pharma. In 2006, Andrew pivoted the business to focus exclusively on small-to-mid size life sciences companies and their unique requirements, providing powerful eClinical [EDC, DM, IWRS, Reporting] technology and Data Management professional services. 
Axiom has redefined the focus of eClinical technology away from the basics of EDC and data management to the inclusive trend of encompassing the entire study. This has lead to Axiom's development of sophisticated and time-saving technology such as inventory management, payment management, and integrated IWRS/randomization. At Axiom, Andrew has directed teams to push the technology and professional services forward in order to offer a completely unified platform for the conduct of a trial or registry.
Since 2001, Axiom's Fusion eClinical Suite has been used to run hundreds of studies across a wide range of therapeutic areas, from small phase I studies to global Phase IIIs and registries. Some of Axiom's current clients include Anika Therapeutics, Precision Biologics, 480 Biomedical, Vicus Therapeutics, and many more.
Prior to founding Axiom, Andrew was a VP with Synapse Group, Managing Director at US Interactive, and Director, Interactive Strategy & Development at TBWAChiatDay.
Axiom is the second company that Andrew founded. The first company, Think Interactive, was sold to US Interactive in 2000.
Follow Andrew's feed on Twitter.

Dr. Robert Arbeit
Chief Clinical Scientist

Dr. Robert Arbeit held the position of Senior VP of Clinical Development and Translational Research of X4 Pharmaceuticals from 2015 to 2016. He served as VP of Clinical Development at Idera Pharmaceuticals from August 2009 until January 2015 and at Paratek Pharmaceuticals. From 1979 to 2000, he held positions with increasing levels of responsibility at the VA Medical Center in Boston, where his last position was Associate Chief of Staff for Research.
Dr. Arbeit has authored or co-authored over 100 publications, textbook chapters and peer-reviewed articles. He is an Adjunct Professor of Medicine at Tufts University School of Medicine. Dr. Arbeit received his BA from Williams College and earned an MD at Yale University School of Medicine. He completed a medical residency at Yale-New Haven Hospital, CT, a research fellowship in the Immunology Branch of the National Cancer Institute, Bethesda, MD, and a Clinical Fellowship in Infectious Diseases at Beth Israel Hospital in Boston, MA.
Sarah Glofcheskie
Chief Strategy Officer

Sarah has over a decade of experience working with some of the fastest growing technology companies headquartered in Canada – including three organizations that scaled massively and two that were acquired. 
She also spent three years at a start up biotech which offered amazing exposure across the pre-clinical process and was her first experience through an IPO process.
Additionally, Sarah has been a consultant to small, growing business since 2009, which has included significant international expansion projects.
For Sarah, Axiom is a wonderful intersection of business, tech, science and research where she can apply her full background.  Most important to her is the impact that Axiom's eClinical suite Fusion and services have on people's lives through their client partnerships.
Sarah holds a BSc from Western University in London, Canada and an MBA from ESMT European School of Management and Technology in Berlin, Germany.
Sarah is a former competitive figure skater and coach.  She lives for international travel and has resided abroad.  She is a passionate advocate for the rights of people living with Autism and Autism awareness.  She reads philosophy texts and science journals on the beach.  Her 2017 garden features over 25 herbs, 30 vegetables and 10 fruits (and some gnomes).  Her husband Viktor and daughter Flynn do not help with the garden.
Carey Chow
Chief Financial Officer
Carey Chow was the CFO of Quantec Geoscience and Vismand Exploration for over 10 years. Carey was also a senior associate at companies operating in consulting industries, including PricewaterhouseCoopers, Protiviti, and Clarke Henning.

Carey is a Chartered Professional Accountant, and has a BA in Mathematics from the University of Waterloo. He has helped to raise millions of dollars for companies, grown revenues exponentially while maintaining margins, and implemented new business processes to improve efficiency and effectiveness.
Andrew Schachter
CEO & Founder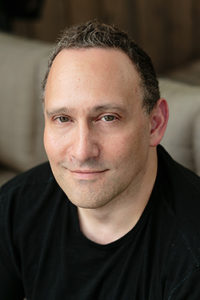 Dr. Robert Arbeit
Chief Clinical Scientist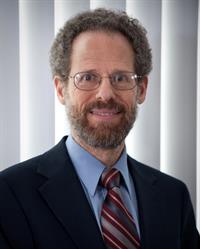 Sarah Glofcheskie
Chief Strategy Officer
Carey Chow
Chief Financial Officer
Iddo Peleg
Senior Director, Clinical Operations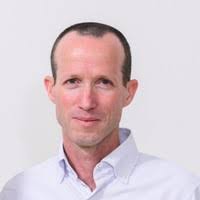 Candice Green
Director, Quality Assurance