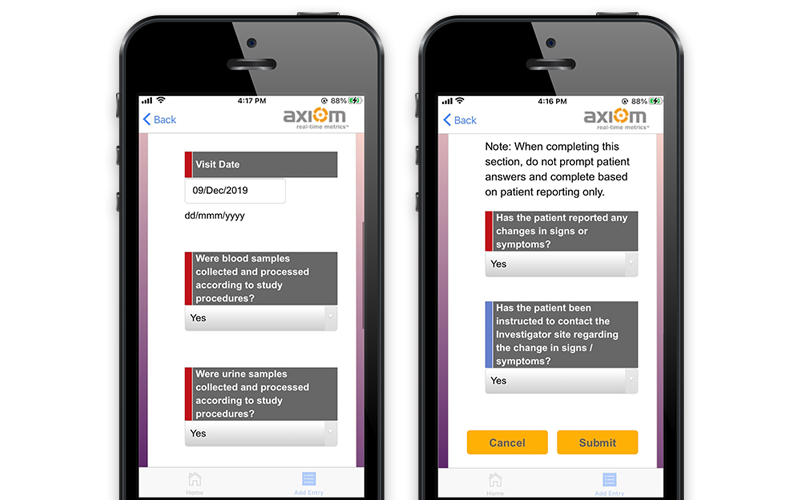 Fusion eSource
Use the Fusion eSource iOS or Android app to capture your study data remotely. Data can be entered even while offline and submitted to Fusion when connected to the Internet.
The Fusion Advantage
Remote data submission via mobile app by Home Healthcare Nurses, Clinicians and Sites
Easy app login for Fusion users with study-specific PIN
Monitor data remotely in real-time
Dedicated 24/7 eSource support team
Ready to find out more? Book a demo today!
Fusion eSource Mobile App
Submit study data via iOS or Android app on phone or tablet.
Single sign-on with Fusion account and Study-specific PIN
Enter data from anywhere, even when offline
Submit data to Fusion with real-time database updates
Multi-language translation support for all fields
24/7 dedicated end-user support team
Real-Time Data
Timely, quality, actionable data at your fingertips.
Fully integrated with Fusion database, no additional API required
Secure and compliant data transfers – no Personal Health Information (PHI) collected
Real-time reporting and notifications
Turnkey Device Service
Ready-to-use device kits with app installed.
Android or iOS device Kits (phone or tablet) assembled and shipped directly to Site
All Kits accounted for digitally
All Kit turn-over done by Axiom for Site's ease-of-use
Improved Data Integrity
Reduce manual data entry errors and save time.
Validation rules (i.e. number ranges, logic rules) built-in as point-of-entry checks for maintaining data integrity
Answer availability based on most current study data
Answer availability based on real-time data entry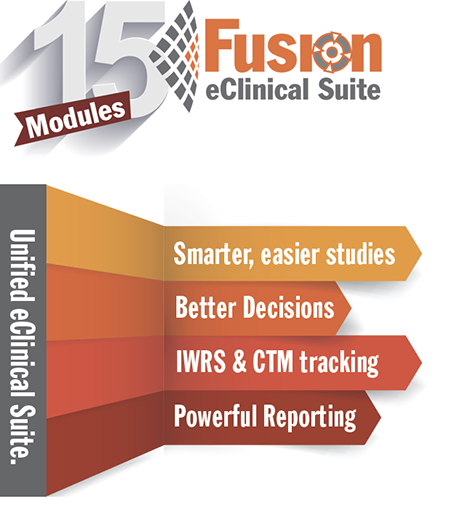 eSource and Fusion eClinical Suite
eSource module accessible with Fusion single single-on
Centralized Fusion database means all of your Subject data is in one place
Capture data remotely or offline, submit to Fusion when online
Discover More Fusion Modules
Better decisions. Shorter timelines.
Unified Technology. Unmatched Service.

Talk to us about eSource for your next study!
---
Fill out our demo request form below, or visit our
Contact page
for more options to reach us!
Sign up for our monthly Fusion Newsletter today! Get updates on:
+ The latest Fusion features and upgrades
+ Upcoming industry events and company news
+ Early access to our latest white papers, case studies and webinars