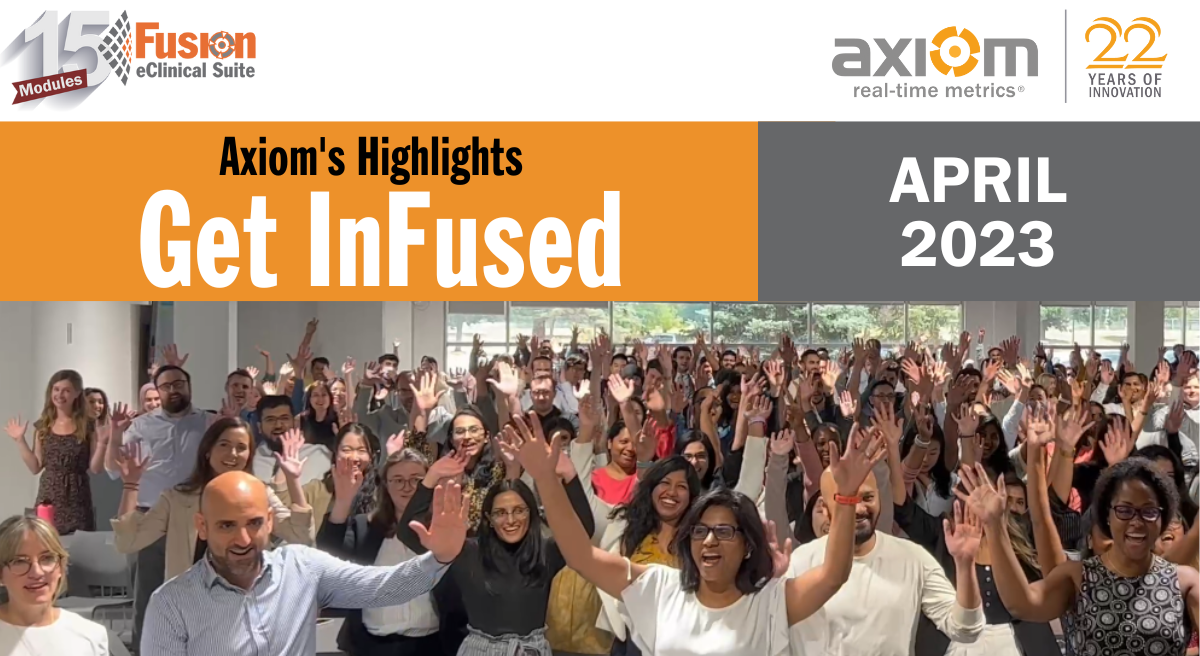 Join us as Axiom Celebrates 22 Years of Innovation!
Axiom Real-Time Metrics ("Axiom"), a premier provider of unified eClinical solutions and services focused on small-to-medium life science organizations is celebrating its 22nd Anniversary this month, helping companies deliver clinical results globally.
"The exceptional growth in the past 1/2 decade has been paramountly accomplished on the efforts of the incredible talent that is our past and present world-wide team members, anchored by the diverse and growing Toronto headquarters team. We cannot be more thankful of our incredible group of clients who have joined us on this twenty-two year journey helping to create one of the most dynamic health care focused technology companies in Canada." – Andrew Schachter
Transform Mountains of Data into Dynamic, Visual Results to make Smarter, Critical Decisions!
Axiom's Fusion Data Analytics Platform
is essential for critical real-time visual analysis of all your eClinical study data. With Fusion, you can quickly detect hidden insights and trends in your data.
Accelerate Decision Making With Access to:

•   Dash Boards
•   Analytics Reports
•   Interactive Patient Profiles
•   Key Data Trends
•   360º Raw Data Review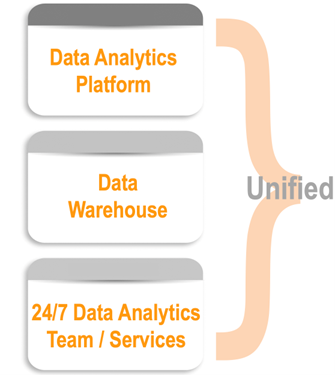 Fusion makes it easier than ever to gain insights into your eClinical study data, giving you the power to make smarter, more effective decisions about clinical, efficacy, safety and operational information.
Learn More about Fusion's Data Analytics Modules
Come meet our

Axiom Team

at upcoming industry events!
Fusion eClinical Suite enables effective collaboration and accelerated decision-making through real-time actionable data.

With 22+ years of delivering clinical results for 1,000+ trials, Axiom is here to help Small to Medium life science companies break through the challenges of running a study with real-time access to every data point that manages your study's biosphere.
Axiom has partnered with One Tree Planted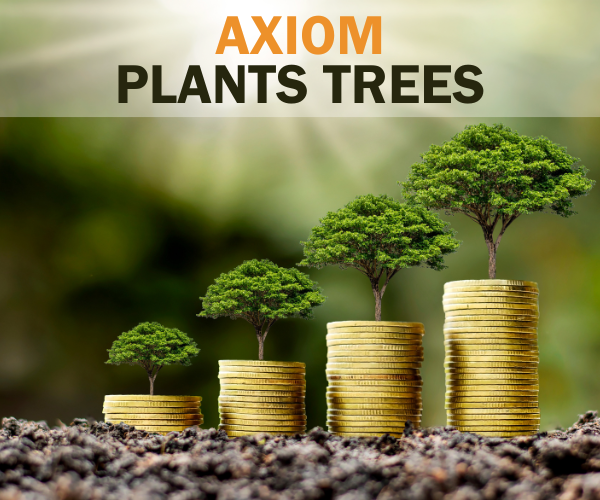 Sign-Up for Axiom's Newsletter for             C

ompany Updates!
By subscribing to our newsletter, you will not only be the first to know about exciting Axiom updates, but you'll also be making a

positive impact on our environment.

With your subscription, we will plant a tree in your name. This way, you can be a part of our mission to create a greener and more sustainable future. So why wait? Sign up now and be a part of our change!
Follow us on LinkedIn for some exciting updates!