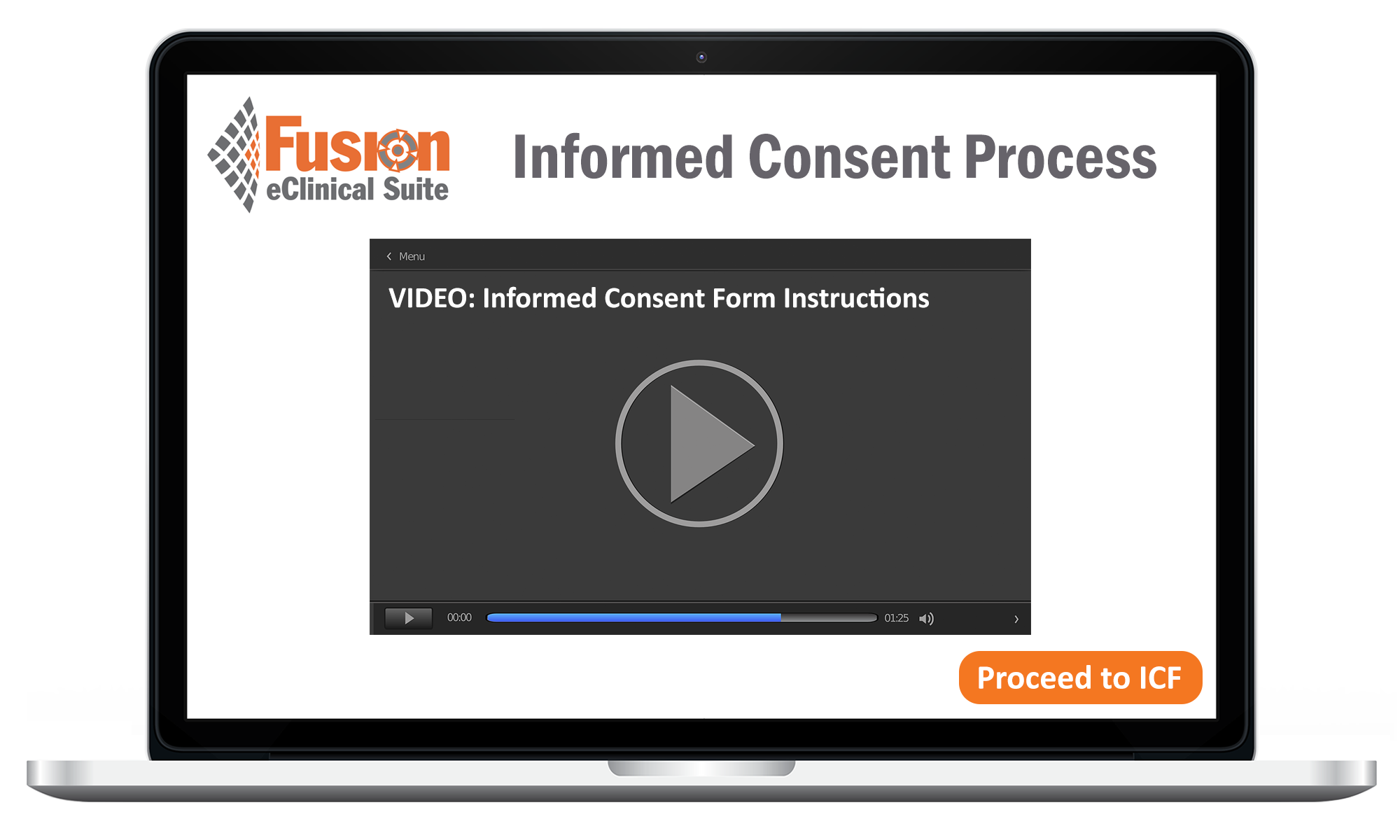 Fusion eConsent
Interactive and flexible Informed Consent Forms (ICFs) for your Patients. Use the Fusion eConsent Portal to capture and store consent, synced to Subject Records.
The Fusion Advantage
Flexible eConsent with interactive and multimedia elements.
Quick data capture and storage of paperless consent.
Consent information synced with Subject Records in Fusion.
Real-time dashboards summarizing subject consent status.
Ready to find out more? Book a demo today!
Interactive eConsent Portal
Use the Fusion eConsent Portal to capture consent digitally, with interactive elements and media.
Consent process can include interactive elements such as embedded video and URLs
Add conditional questions and/or signatures based on Patient data entry
Multiple language configurations per Site
Paperless Data Capture
No more two-step data capture, everything is captured and stored safely within the eConsent module.
Capture critical data points accurately and populate them directly into a Fusion Subject Record
Records automatically capture: Consent vs Assent, date ICF was signed, ICF version
ICF workflows can be duplicated or configured on a Site-by-Site basis per IRB requirements
Real-Time Subject Record Updates
eConsent information is automatically synced to Subject Records in Fusion.
Real-time dashboards with Subject consent status
Re-consent active Subjects via the eConsent Portal and info will automatically update in existing Subject Records
Easily manage eConsent Portal access for as few or many Site personnel as required
Flexible to Patient Needs
Digital consent information can be emailed, downloaded and printed anytime.
Email digital copy of Informed Consent Form (ICF) to Patient with the click of a button
Easily export ICF as a PDF and print out for Patients to take home as needed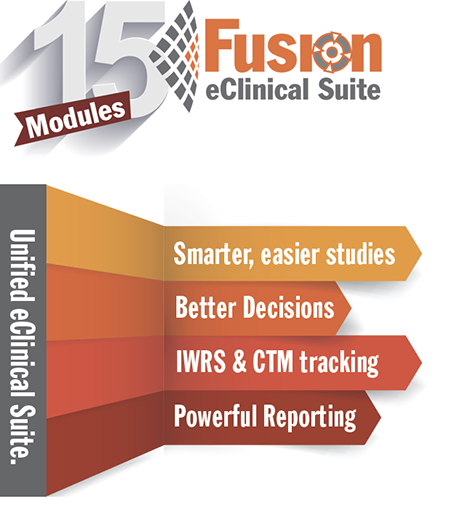 eConsent and Fusion eClinical Suite
eConsent module accessible with Fusion single sign-on
Assign permissions to different study roles
Subject Records on Fusion automatically updated with eConsent data
Discover More Fusion Modules
Better decisions. Shorter timelines.
Unified Technology. Unmatched Service.

Launch your eConsent-enabled study with Fusion!
---
Fill out our demo request form below, or visit our 
Contact page
 for more options to reach us!
Sign up for our monthly Fusion Newsletter today! Get updates on:
+ The latest Fusion features and upgrades
+ Upcoming industry events and company news
+ Early access to our latest white papers, case studies and webinars