Axiom COVID-19 Activities
We are committed to innovating with our clients through these unprecedented times.
COVID-19 Trials
We continue to innovate and partner closely with our clients to ensure their pivotal work can continue as we face new challenges brought on by our evolving circumstances.
How can Axiom help you?
COPCOV COVID-19 Trial
Axiom was selected to partner with the University of Oxford for its unprecedented global COPCOV COVID-19 clinical trial with over 40,000 participants.
Learn More
Remote Trial Services
We have been helping clients integrate remote and virtual trial capabilities in their studies, allowing Patients to easily connect and participate while socially distanced.
Learn More
Pandemic Strategy Checklist
Be cognizant of potential changes in how your Sites and Patients are participating in your Study. Download Axiom's Pandemic Strategy Checklist to get started.
Fill out our form below for the download link!
The Critical Importance of ePRO in Clinical Research in Our Challenging and Evolving Times
This PharmaVoice virtual panel brought together multiple leaders in clinical development / operations and data management currently deeply engaged in complex global ePRO studies.
Key Topics:
– The critical importance of ePRO/eCOA data in today's clinical research
– Managing critical end-points in ePRO data
– Best practices in managing ePRO data
– Capturing data in the age of COVID-19
– Potential to understand key aspects of patient data
Press Releases
Read about the latest updates from Axiom related to COVID-19 and how we are supporting our clients.
Axiom News & Events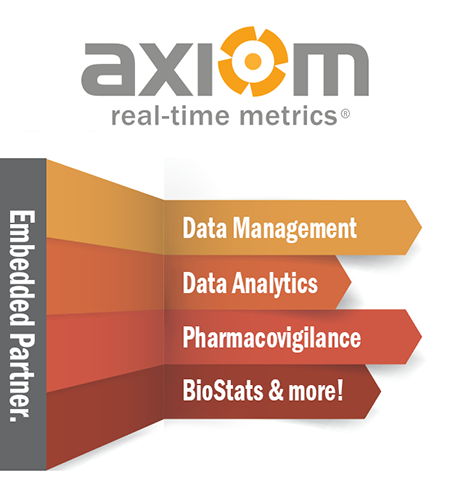 Better decisions. Shorter timelines.
Unified Technology. Unmatched Service.

Discover Fusion Modules
Discover Axiom Services